The following organizations are sponsoring the Colorado Freedom Festival:
Colorado Issues Coalition
Colorado Tea Party Patriots

Colorado Tea Party Patriots (CTPP) is a Colorado-based grassroots organization that provides logistical, educational, networking and other types of support to many community based tea party groups around the state of Colorado.
Colorado 9-12 Project

We the People, of the 9-12 Project strive to unite as we did on September 12, 2001 bonded by faith in a higher power, spirit of brotherhood and courage that transcended all diversities. We seek this unity by aspiring to live by the 9 Principles and 12 Values and by embodying the spirit, ideals and intent of the Constitution.
Our founding fathers stated that for the Republic to survive the country required an educated electorate. So it is through educating ourselves, our children and fellow citizens on the Constitution and founding documents and by taking an active role in our Local, State and National Governments that we will be able to protect our freedoms and restore our Republic to what our founding fathers intended…a government of the People, by the People and for the People.
285 Corridor Tea Party

The goal of the 285 Corridor Tea Party is to engage citizens in the political process and bring about political change.
We support for the following values:
Individual Liberty
Limited Government
Government Accountability
Evergreen Tea Party

We are a non-partisan tea party grassroots organization promoting individual freedoms and liberties. We are part of a larger coalition of like-minded organizations throughout the state and nation, but we are in no way affiliated with any political party. We support the Constitution of the United States, private property, free markets and individual rights.
Arapahoe Tea Party
The Arapahoe Tea Party is dedicated to holding both Political Parties Accountable. We're Reclaiming our Country, Starting with this County!
http://arapahoeteaparty.ning.com/
Broomfield 9-12
The 912 Project was created by like-minded individuals who feel that the "Us versus Them" politics of the Two-Party System fails to serve the interests of the vast majority of Americans. As members of this group, we strive to live by virtuous principles and values as advocated by the Founding Fathers of the United States.
We believe that our government at all levels must respect the boundaries set forth in the Constitution and be so limited by it. All proposed legislation and amendments must undergo thorough examination and the bear full burden of scrutiny, before being voted into law.
We seek to show the citizens of the United States that our future liberty can never be guaranteed if we allow ourselves to be governed and manipulated by the elements of the radical left or the radical right. We believe that applying the "Golden Rule" and common sense, along with our 9 Principles and 12 Values is the best way to solve any problems we face.
Conservative Boomers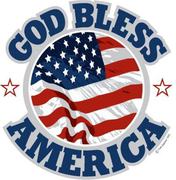 We share a love for our American way of life and our Constitution. We appreciate the gift of Liberty received from our Founding Fathers and have a desire to educate ourselves about our responsibilities to that liberty. Our political backgrounds are varied: Conservative, Republican, Democrat, Tea Party, Libertarian, etc…
We have seen politics divide our families and friendships. Daily contact with those that constantly disagree with our conservative views can be disheartening. Hopefully, as we vent our many frustrations about the current leadership, and about the direction our country is heading, we can also learn better ways to represent the American values we hold dear.
Americans for Prosperity

Americans for Prosperity (AFP) is committed to educating citizens about economic policy and mobilizing those citizens as advocates in the public policy process. AFP is an organization of grassroots leaders who engage citizens in the name of limited government and free markets on the local, state, and federal levels. AFP grassroots activists advocate for public policies that champion the principles of entrepreneurship and fiscal and regulatory restraint. To that end, AFP supports:
Cutting taxes and government spending in order to halt the encroachment of government in the economic lives of citizens by fighting proposed tax increases and pointing out evidence of waste, fraud, and abuse.
Removing unnecessary barriers to entrepreneurship and opportunity by sparking citizen involvement early in the regulatory process in order to reduce red tape.
Restoring fairness to our judicial system.
FreedomWorks
What We Do
FreedomWorks recruits, educates, trains and mobilizes millions of volunteer activists to fight for less government, lower taxes, and more freedom.
Why We Do It
FreedomWorks believes individual liberty and the freedom to compete increases consumer choices and provides individuals with the greatest control over what they own and earn.
How We Do It
FreedomWorks' aggressive, real-time campaigns activate a growing and permanent volunteer grassroots army to show up and demand policy change.
Mountain Republican Women's Club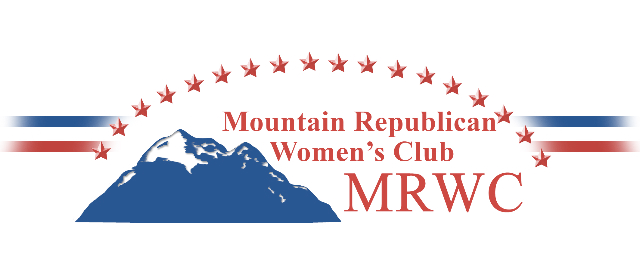 The Mountain Republican Women's Club has been working at a grassroots level in Jefferson County, Colorado to support conservative candidates and values since 1999. Meetings are held on the fourth Thursday of each month at Hiwan Golf Club in Evergreen at 6:00pm.
High Country Republican Club
The High Country Republican Club meets the third Tuesday at 7:00 AM at LePeep in Evergreen.
Jefferson County Republican Men's Club
The Jefferson County Republican Men's Club meets every Monday at 7AM in the lower level of the Howard Johnson's Denver West Hotel at 12100 West 44th Avenue and Ward Road.